This post may contain sponsored or affiliate links.
HURRY and grab a few gifts/stocking stuffers/donation gifts!
Zoomer Zupps are just $3.24! These are normally $12! Even better, THEY HAVE A UNICORN OR TWO!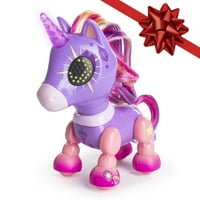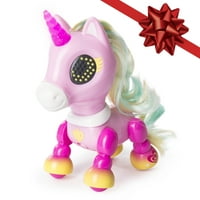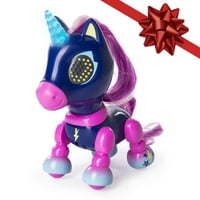 But, they also have pups, giraffes, cheetahs and more!
**UPDATE – CLICK HERE TO GET TWO FOR JUST $5.48! It's a 2 pc bundle!
Pocket-sized unicorn: Zoomer zupps tiny unicorns are pocket-sized magical creatures who respond to your touch! style their Luscious manes with their comb and play enchanted games!

Light-up horn: Zoomer zupps tiny unicorns have sparkly light-up horns! ask them questions and they'll use their horns to reply back with "yes," "no," or "maybe!"

New games, music and secret Trick: press your unicorn's back or touch their nose to hear magical unicorn sounds! with songs and games, and even a secret Trick, there's so much to discover about your new pet!

Zoomer zupps tiny unicorns are for kids aged 4+. 3 x LR44 batteries included. Bring the magic home and collect them all!

Includes: Zoomer zupps tiny unicorns, comb, collector card, instructions, 3 x LR44 batterie