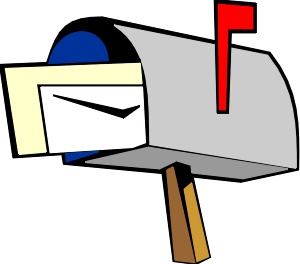 Another way to get good deals is to have coupons that aren't in the newspapers. Lots of times, the sales and coupons coincide. But, there is always that chance that something will be on MAJOR discount or even clearance and there is no coupon around.  For that purpose, we are going to start writing to some companies and requesting coupons from them.  I tried to start this last year, but it kind of got lost in the shuffle.  But, I got SO MANY coupons and many even for FREE products!  So, I am going to try to revive this program with you!
Since we are in Louisiana, I called this feature "Coupon de Lait"! I know it's corny, but go with me here…..A cochon de lait is where a group of people get together to stuff a pig with goodies and then share it with their friends! (I know that it actually translates to "Pig in Milk, but we will not be putting our coupons in milk!)  We, a group of people, will try to stuff our mailbox with goodies and then share the info with your friends!  A bit far-fetched, I know, and not to mention kinda silly, but I think it works! HA HA HA  If you have an idea for a better name for our program, I am open to suggestions!
Here is how it will work:  We will write to three companies a day. I will post the links and you shoot them a quick email. Just tell them what you like about their product or if you have a complaint, (but be honest and nice about it) or just ask for coupons.  Then, I will record on this list what I get back and I want you to comment if you are participating and if/when you get your coupons. This is a GREAT way to get coupons for items that you use the most.  To get your interest jumping, I am going to start with the companies that I got the best coupons from last time.  One of them is Pampers. So, if you don't need diapers, do you know someone who does? They would probably LOVE you if you gave them some HIGH VALUE coupons!  **Also, feel free to let me know if there are any companies that you would want to include!
Here is who we will write today:
3/5/2012
Sweet Baby Ray's BBQ Sauce – complimented them
Pampers – told them that I have to use Huggies at night to stay dry
Bar-S HotDogs – complimented them and told them that I used MANY packages of hot dogs at my son's campout/birthday party last week.
Ok – that's our start.  Leave me a comment either here or on FB if you are going to participate and write these companies with me!