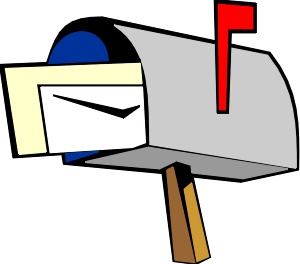 I have neglected to post more Coupon de Lait links for a couple of weeks. This is mainly due to the lack of time that I have had since hubby has been down with his third shoulder surgery.  But, I have gotten tons of coupons in the mail and wanted to update the list.  Then, if everyone wants to, we can pick it back up in May.
Here is what I have received:
3/28/2011
Sweet Baby Ray's BBQ Sauce - complimented them **-3/29/11 – rec'd email to be watching my mailbox for coupons.
Pampers - told them that I have to use Huggies at night to stay dry – **3/30/11 email response. Did not mention coupons.
Bar-S HotDogs - complimented them and told them that I used MANY packages of hot dogs at my son's campout/birthday party last week. **Rec'd (4) 25 cents off coupons and a $5 gift certificate. (These are only about 86cents a pack at Walmart. These coupons mean a LOT of FREE hot dogs!)
3/29/2011
Welch's Juice - Complimented them -**4/4/11- rec'd 3 50cents off any Welchs product
OFF! - Thanked them for protecting my kids from ravenous mosquitos **(in less than two hours, I just received a call from SCJohnson verifying my address to send my coupon for a FREE product! This works, I'm telling you!) **4/2/11 – rec'd coupon in mail for a FREE OFF! product up to $5.75 and a booklet with $25 worth of SCJohnson coupons!
Pepperidge Farm Goldfish - Complimented their "both healthy and fun" snacks – 4/4/11 – rec'd email that I would be getting a complimentary coupon in the mail within 7-10 days.
3/30/11
DiGiorno Pizza - told them my kids loved their pizzas (you have to select what product you are commenting on as this reidrects you to the Nestle site.)
Duracell – This link goes to a P&G site. Again, select the product you want to comment on. - **3/30/11 – rec'd email thanking me. No mention of coupons.
Hefty – Complimented their waste bags **4/1/11 – rec'd email thanking me for contacting them. No mention of coupons.
3/31/11
Jimmy Dean- Told them how Noah has been demanding JD sausage since he was about 18 mos old. **4/1/11 – got email saying they would be send me $1.00 coupon. This is not bad considering the best I've seen is usually 75cents off 2. **4/7/11 Got (1) $1.00 off any Sara Lee, Ball Park, Hillshire Farm, Jimmy Dean or Senseo product.
Jif - Told them that Noah loves to eat a spoonful of Jif as a snack – **4/1/11 – rec'd email thanking me for my comments, but no mention of coupons.
Simply Orange - Told them that my kids are hooked on their juice and even though I prefer the pulp, I have to buy no-pulp b/c it clogs the sippie cups. – 4/1/11 – rec'd email saying that they do not have coupons to give out, but to check the Sunday papers for coupons periodically.
4/1/11
Azteca Tortillas - told them that one of my kids' favorite things was cheese melted in an Azteca tortilla. **rec'd coupon for free pack of tortillas
Coffee Mate - Thanked them for helping me wake up every day. -  ***4/4/11 -rec'd nice email thanking me for my comments, but no mention of coupon.
Pictsweet –  Complimented the steampacks. **4/4/11 – rec'd two coupons for a free product
4/4/11
Aleve - Complimented the speed that Aleve starts working. **Free bottle of Aleve up to 250 and $20 worth of Bayer/Aleve coupons
Marzetti Salad Dressing –  Complimented their Classic Ranch (LOVE IT!) 4/14 got email saying to look for coupons. **Received coupon for FREE jar of dressing.
State Fair Brand Corndogs – Told them that when coupons are available, I have purchased 7-8 boxes at a time and that I would like to see more coupons for them.
4/5/11
Lance Snacks - Complimeted their crackers flavor, size and convenience. ** 2 coupons for a free package of Lance crackers.
Wyler's Instant Bouillon - Complimented them and told them that I use the granules ALL THE TIME!
Zatarains – compliment
4/6/11
Red Baron - Complimented their Pan Pasta Chicken Alfredo. It is really good!  Rec'd Free Single Serve Item and $1.00 Multi Serve item.
Scrubbing Bubbles - Complimented the Gel Disc Toilet Cleaner
Venus Razor - thanked them for the fact that I NEVER cut myself with Venus!
4/7/11
A-1 – Complimented their sauce
Mrs. Buttersworth – Complimented the same taste and bottle design that I remember from being a child. ** Coupon for free bottle of syrup
Pasta-Roni – complimented
4/8/11
Ore-Ida - Asked for coupons **4/14/11 – rec'd 3 75cents off any Ore Ida product
Chiquita – Asked for coupons
Swiss Miss -Told them that my boys have to have their Swiss Miss to get moving in the am.
Leave me a comment here or on Facebook and let me know what all you have gotten. Also, leave me a comment if you want to keep doing this starting back in May.